Catholic priest, Fr Ejike Mbaka made news a week ago when he said that Emeka Ihedioha should get ready to "pack out" of the Imo state government house as Hope Uzodinma was coming to take over.
He said this while preaching in the church.
With the judgement delivered by the Supreme court today sacking Ihedioha and replacing him with Hope Uzodinma, many Nigerians are of the opinion that Mbaka is a "true prophet".

Freeze in his reaction, mocked those who believe that Fr Mbaka gave a prophecy that has come to pass. According to him. God is not a fortune teller.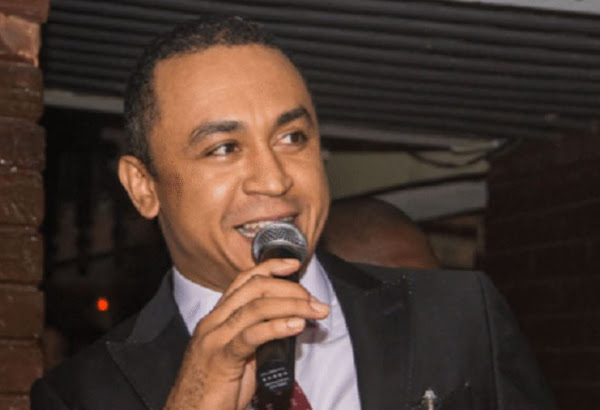 "Lol at those who think what Father Mbaka said was a prophecy. God is not a fortune teller. Wake up guys. Someone on top of things could have squealed but you love myths don't you? 2 Timothy 4:4:. New Living Translation. They will reject the truth and chase after myths."

For Your ||Red-carpet || Interviews ||Music Promo || Video Promo || Event Hype || Advert Placement ||Programs Sponsorship || Video Coverage ||Airplay || Online/Street Mix || CALL OR WHATSAPP 08165902794