A young lady named Monsura was recently hot dead at her home and her family members are crying for justice.
Her sister took to social media to share photos of Monsura after she was shot. She also shared photos of the scene where her sister was shot, with so much blood on the floor.
"Please help me get justice," the sister wrote, adding, "The police shot her in our compound yesterday."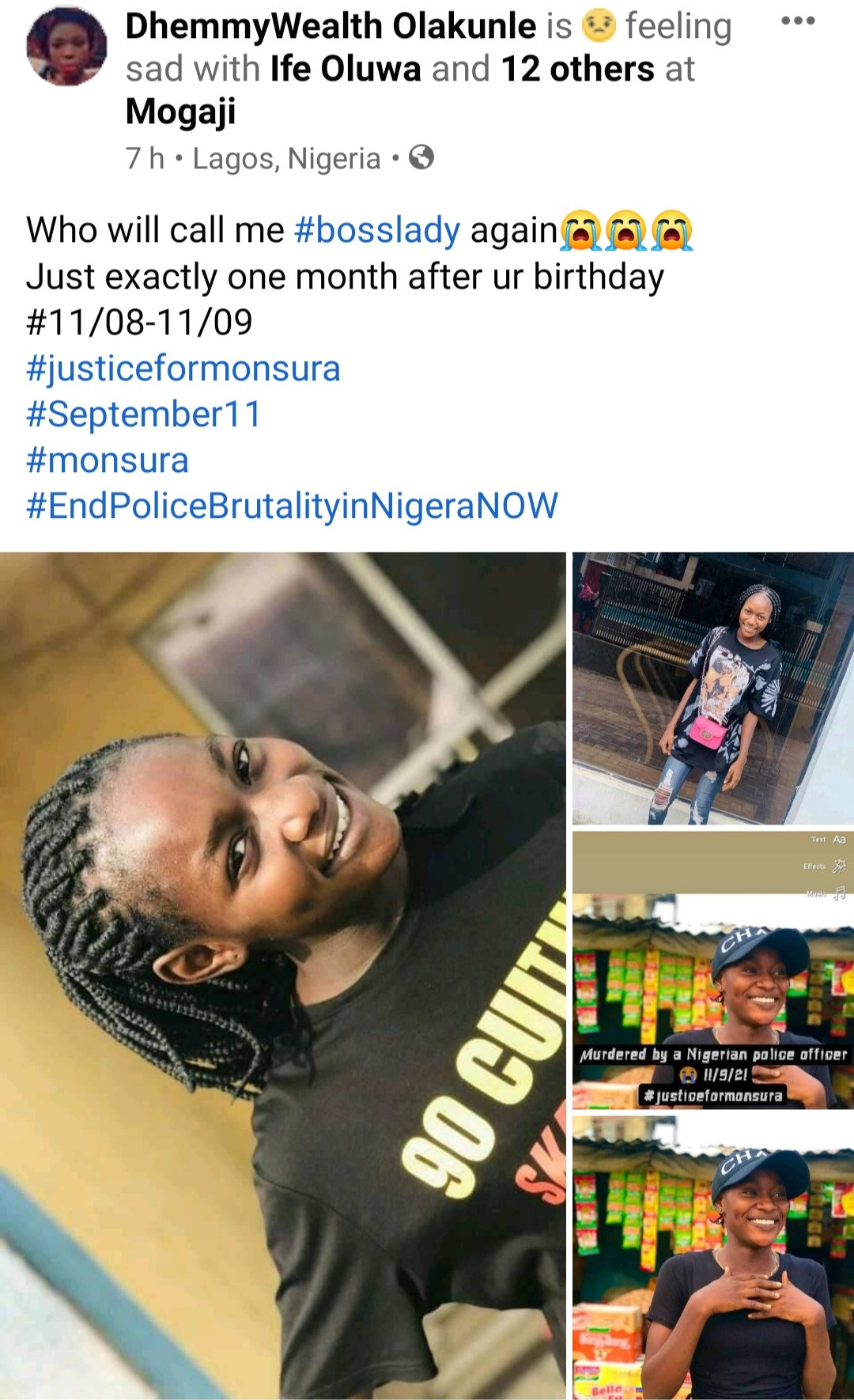 In response, the Police have revealed that the erring officer who fired the shot has been arrested and will be charged to court.
For Your ||Red-carpet || Interviews ||Music Promo || Video Promo || Event Hype || Advert Placement ||Programs Sponsorship || Video Coverage ||Airplay || Online/Street Mix || CALL OR WHATSAPP 08165902794