A married woman has gone viral after arriving home to see her husband with his side chick in a towel.
The woman had tried to enter her house but was locked out by the husband who attempted to sneak the mistress through the balcony on the first floor.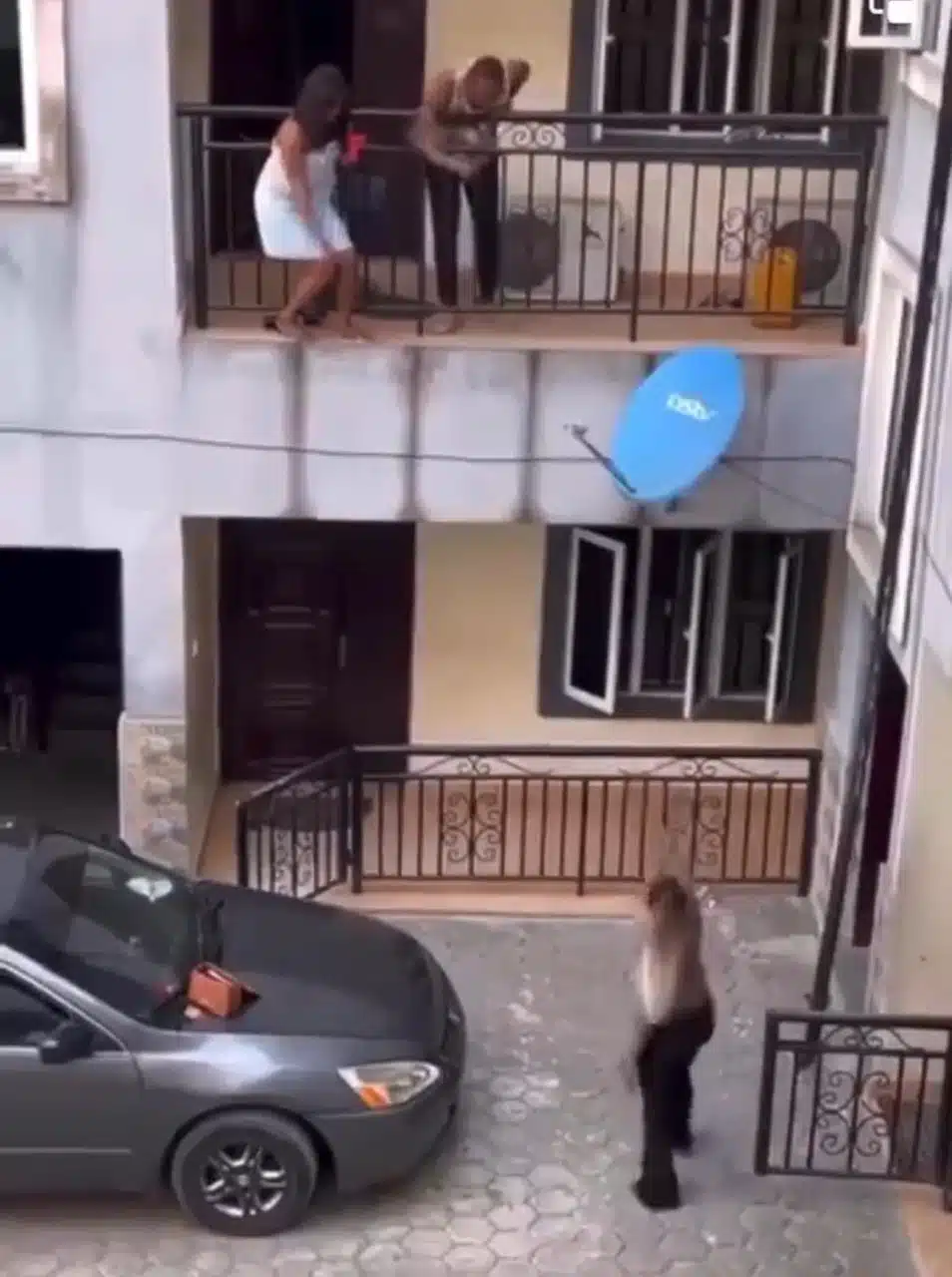 The enraged wife threatened to hurt both parties and also broke a bottle to prove her point causing both the mistress and the husband to be confused about their next cause of action.
Watch the video below;
Reacting to the video, an Instagram user wrote; "Don't kill that girl oo if not u will not even leave to stay with that ur useless husband who doesn't respect u to bring her into ur home. Go and face ur husband and leave that girl alone if not you're going to end up in prison."
Belinda wrote; "What is wrong with facing your bastard husband that don't respect you enough to bring her to your home?"
For Your || Post on this Blog || RwGTv Event Red-carpet || RwGTv Interview || Music Promo || Music Distribution || Event Hype || Advert Placement || Video Coverage || Graphics Design || Delivery Service @Confamdelivery || Social Media Branding and Ads || Brand Promtion Call or Whatsapp +2348182764115 - Follow @Resolutionwall @RwGTelevision