A video has surfaced online, showing Nigerians struggling to enter the banking halls to swap the old naira notes for new ones.
Recall that the Central Bank of Nigeria initially stood its ground on the initial date of expiration for the old notes causing there to be extreme tension and struggle to arrive at banks before the due date but it has now announced that the President approved a 10-day extension to encourage more Nigerians to quickly deposit the old notes.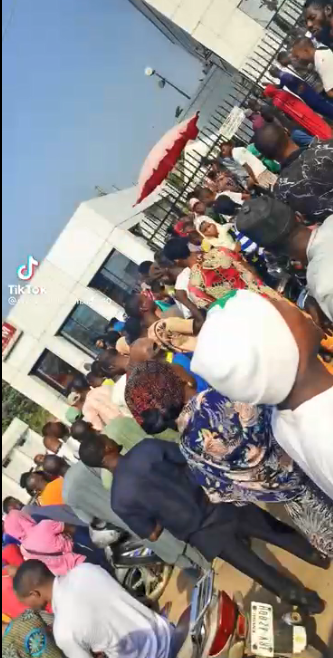 Citizens could be seen in the videos fighting and trying to enter the already crowded compounds while security officers failed to control the crowd.
See video below;
For Your || Post on this Blog || RwGTv Event Red-carpet || RwGTv Interview || Music Promo || Music Distribution || Event Hype || Advert Placement || Video Coverage || Graphics Design || Delivery Service @Confamdelivery || Social Media Branding and Ads || Brand Promtion Call or Whatsapp +2348182764115 - Follow @Resolutionwall @RwGTelevision