Ekiti-based chef, Damilola Adeparusi, popularly known as Chef Dammy, has clarified the funding for the event and addressed the ongoing controversy regarding her recent cooking marathon.
The incredible 120-hour cooking marathon that started on Friday, June 9 generated a lot of interest and rumors.
In response to the accusations, Chef Dammy released a statement on Twitter in which she claimed that the event's financial organizers were her pastor and churchgoers.
She made it clear that she was only the project's public face and was not actively involved in the fundraising procedure.
She voiced her displeasure at the lack of focus on the initial capital investment required to launch the program, as critics predominantly focused on the money raised during the marathon.
Chef Dammy addressed the suspicions that her pastor received a cut of the earnings she made from the cooking marathon and emphatically refuted the claims.
Asserting that more than half of the revenue was still in her personal account, she pleaded with people not to propagate rumors.
Dammy made it clear that the entire money collected did not go above the sum spent to start the event.
Read the statement below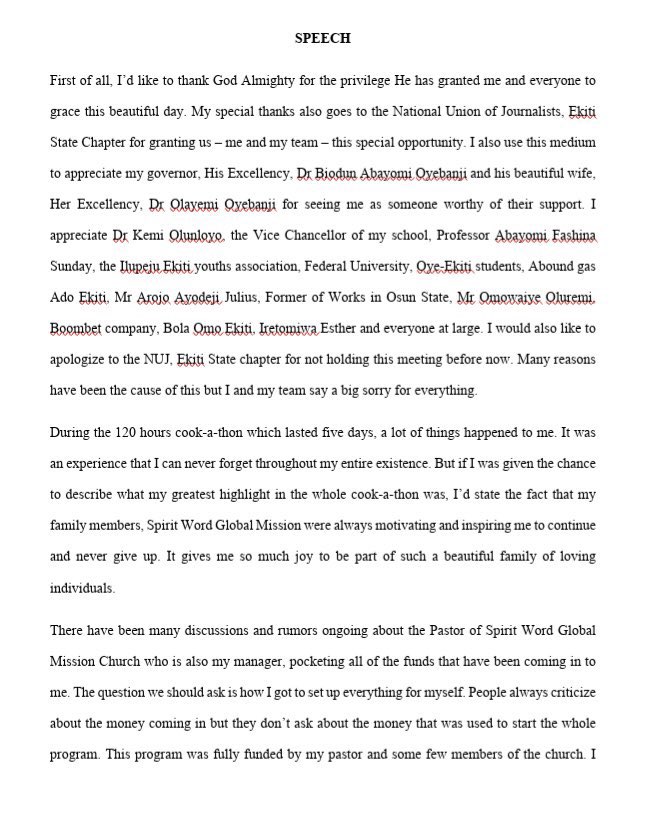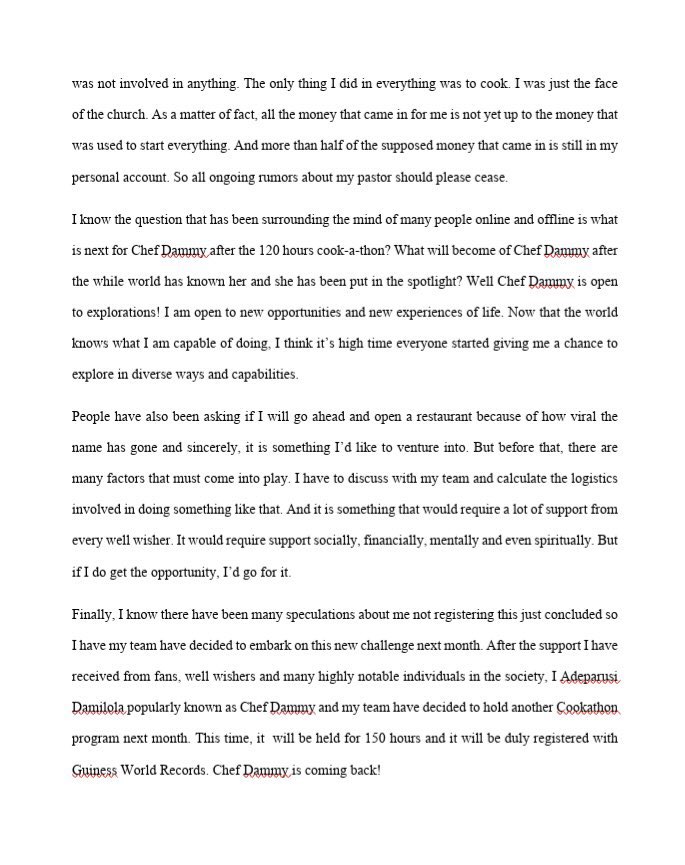 For Your || Post on this Blog || RwGTv Event Red-carpet || RwGTv Interview || Music Promo || Music Distribution || Event Hype || Advert Placement || Video Coverage || Graphics Design || Delivery Service @Confamdelivery || Social Media Branding and Ads || Brand Promtion Call or Whatsapp +2348182764115 - Follow @Resolutionwall @RwGTelevision