A devastating tragedy occurred in Ore, Odigbo council area of Ondo state when a fuel-laden tanker exploded in the community on Sunday evening, July 23.
It was gathered that the tanker driver lost control of the vehicle, leading to a crash. Following the accident, residents reportedly rushed to the scene to scoop fuel from the tanker.
According to Vanguard, the explosion was triggered by a spark from the phone of one of the persons scooping fuel from the tanker.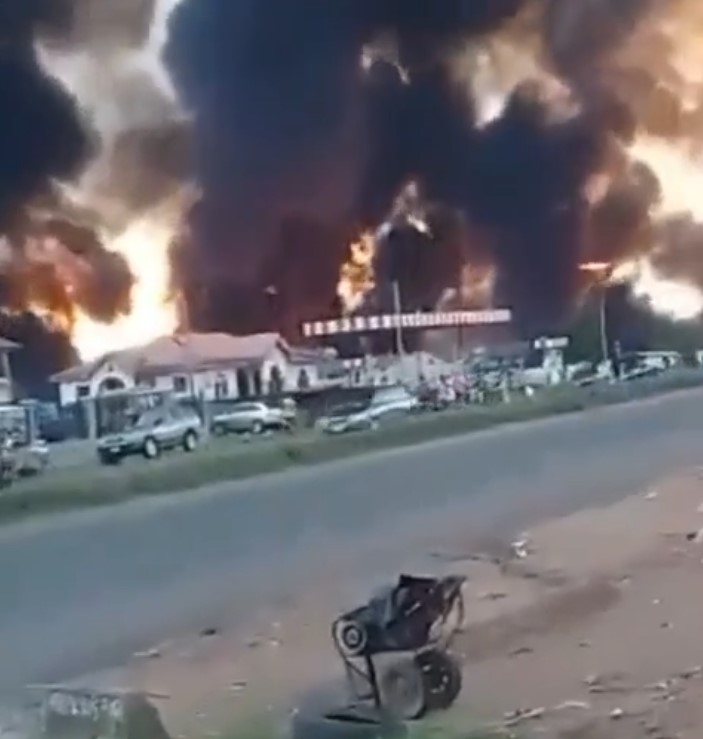 Watch videos from the scene below,
For Your || Post on this Blog || RwGTv Event Red-carpet || RwGTv Interview || Music Promo || Music Distribution || Event Hype || Advert Placement || Video Coverage || Graphics Design || Delivery Service @Confamdelivery || Social Media Branding and Ads || Brand Promtion Call or Whatsapp +2348182764115 - Follow @Resolutionwall @RwGTelevision