On Friday, September 15, 2023, Justice O.A. Egwuatu of the Federal High Court, Maitama, Abuja, delivered a verdict of guilt and imposed a one-year prison sentence on Ukoh Michael Odeh. This conviction stemmed from a single count charge of fraud levied against him by the Makurdi Zonal Command of the Economic and Financial Crimes Commission (EFCC).
The EFCC, in a statement, revealed that the convict found himself entangled in legal proceedings following an intelligence report received by the Makurdi Zonal Command. This report raised concerns about suspicious activities attributed to individuals suspected of engaging in internet fraud in Makurdi, leading to Odeh's subsequent apprehension in a sting operation.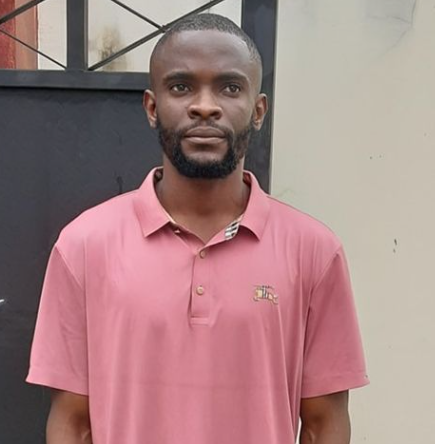 It reads ;
"That you, Ukoh Michael Odeh, between 2022 and 2023 in Makurdi, Benue State within the jurisdiction of this Honourable Court did fail to account for the source of N6,000,000 (Six Million Naira) only in your account when you reasonably ought to have known or suspected that the said unaccounted funds formed part of the proceeds of an unlawful activity to wit: Fraud and Money laundering and thereby committed an offence contrary to Section 20 (a) of the Money Laundering (Prevention and Prohibition) Act, 2022 and punishable under Section 20(b) of the same Act".
For Your || Post on this Blog || RwGTv Event Red-carpet || RwGTv Interview || Music Promo || Music Distribution || Event Hype || Advert Placement || Video Coverage || Graphics Design || Delivery Service @Confamdelivery || Social Media Branding and Ads || Brand Promtion Call or Whatsapp +2348182764115 - Follow @Resolutionwall @RwGTelevision